una casa de contenedores de ensueño que puedes alquilar
El esposo y la esposa Emily y Seth Britt siempre han querido un lugar para escapar de su ajetreada vida en la ciudad de Columbus. Ohio. Después de aproximadamente un año de planificación, los dos convirtieron su sueño en realidad, construyendo su primer contenedor de envío a casa. Hoy en día, la familia Britt tiene su propia empresa llamada The Field Hop, donde alquilan casas de contenedores, que diseñan y construyen como refugios de vacaciones a corto plazo. La incorporación más reciente a su cartera es una cabaña de cinco habitaciones llamada The Hygge Field Hop, ubicada en una parte remota de Rockbridge, a solo 12 millas del Parque Estatal Hocking Hills.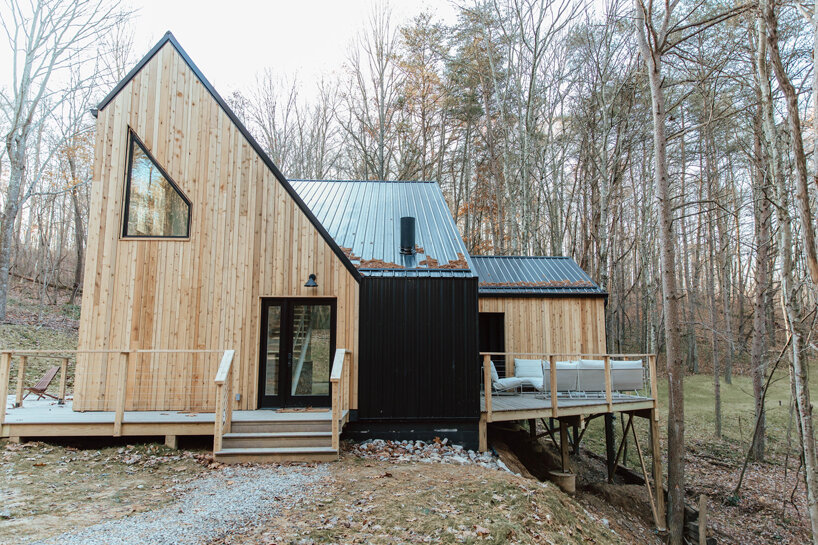 imágenes cortesía de The Field Hop
El Hygge Field Hop de dos pisos está compuesto por un whole de siete contenedores de envío apilados: tres de 12 metros y cuatro de 6 metros. Diseñado para alojar alrededor de 10 personas, la cabaña es superb para familias extensas o grandes grupos de amigos.
Durante su estadía, los huéspedes pueden disfrutar de una variedad de características, que incluyen cuatro balcones privados, una sauna para seis personas, una bañera de hidromasaje y una gran terraza al aire libre de 112 metros cuadrados. También hay una barbacoa y dos chimeneas de leña, una inside y otra exterior.
Los interiores son cómodos y acogedores gracias a la decoración de estilo escandinavo y una combinación de acabados de madera pure y ennegrecida. El precio de alquiler de Hygge Field Hop comienza en USD 386 por noche. Ver lista completa en airbnb aquí y mire el video a continuación para un recorrido completo de la cabina.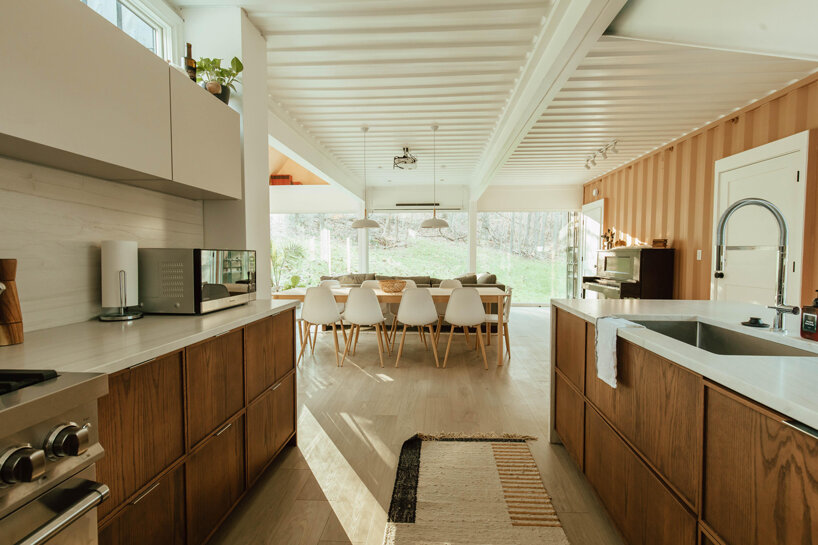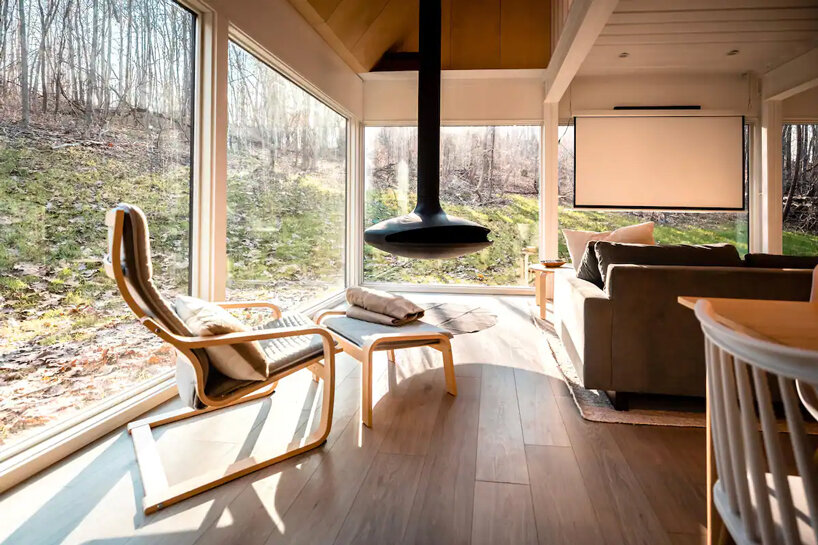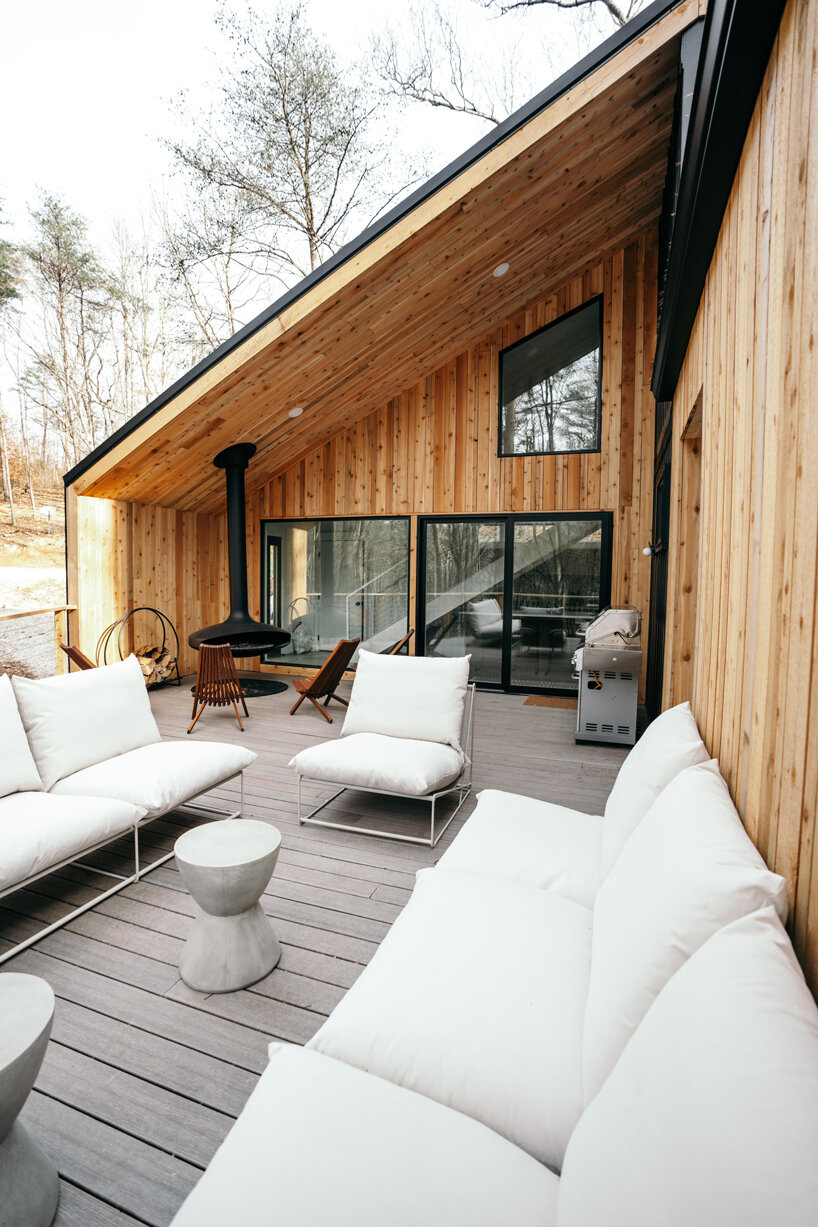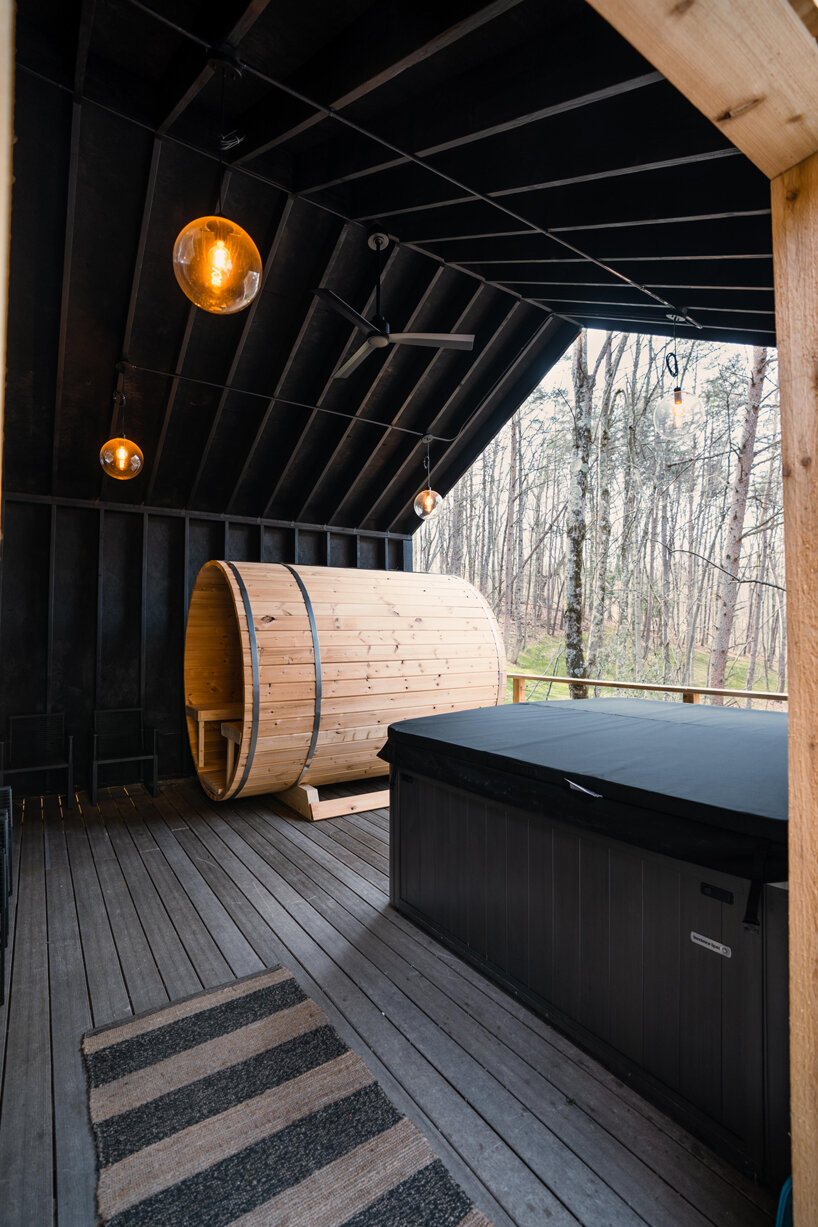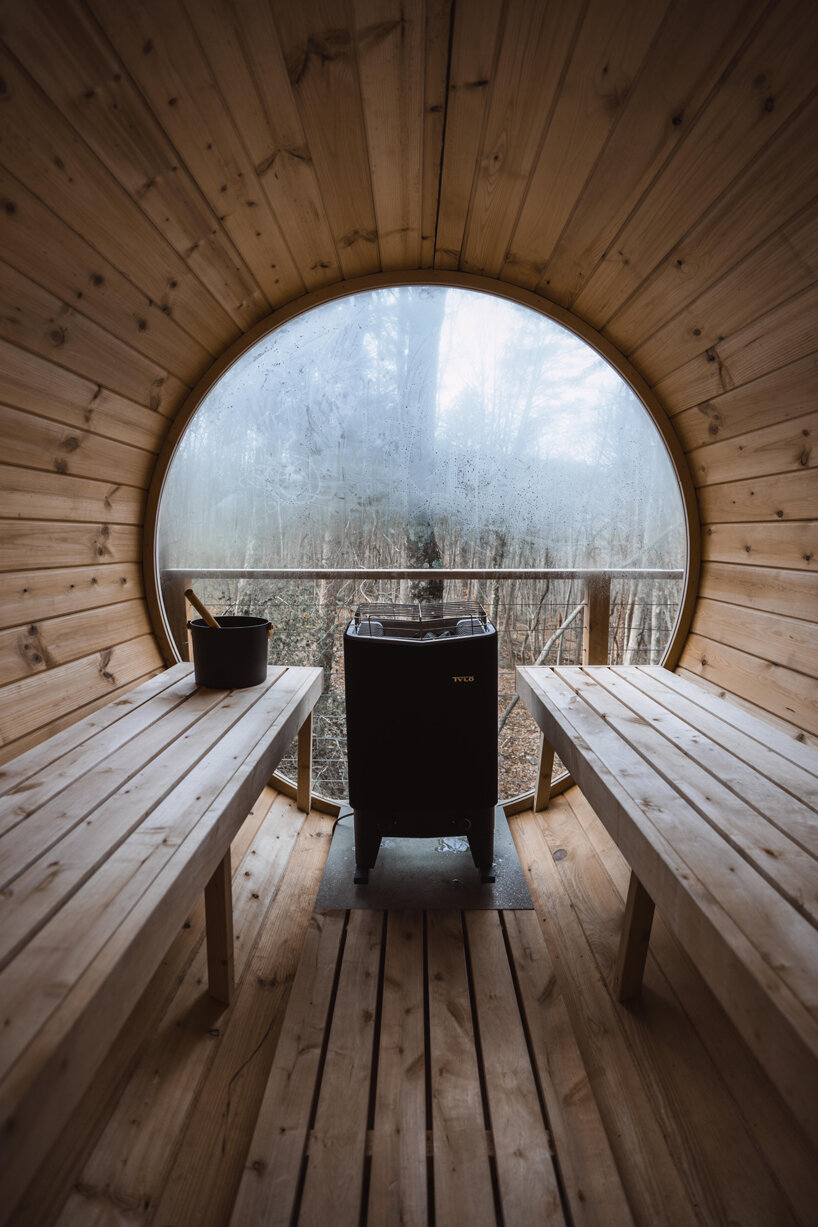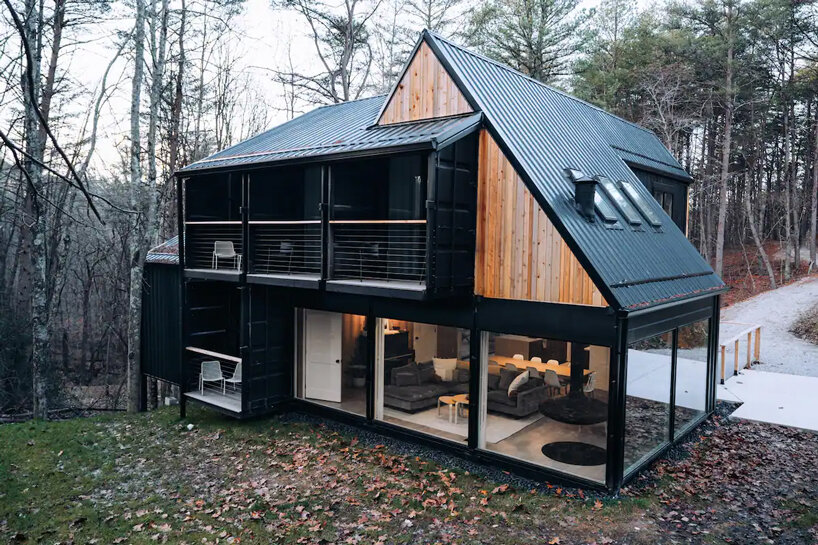 Información del proyecto:
Nombre: El Hygge Field Hop – Hocking Hills
Ubicación: Rockbridge, OH, Estados Unidos
diseño: El Field Hop (Emily y Seth Britt)
lista de airbnb: Aquí