SpY is putting in a divided pink sphere in Athens, Greece
On the event of the general public digital artwork exhibition "Plasma: our bodies, goals and information" Athens, Spanish city artist SpY installs a break up luminous sphere on the Pedion tou Areos park of the Greek metropolis. Known as "Divided", the murals takes form like an enormous illuminated sphere divided into two an identical halves. The piece emits an intense shade of pink shining by the cage of scaffolding that surrounds it. Spectators can cross the house between the 2 sections, immersing themselves in a vivid hall and thus turning into a part of the murals.
Ordered and produced by Onassis Stegi, the 'Plasmata: Our bodies, Desires and Dates' the exhibition presents artistic endeavors by Refik Anadol, Kimchi and chipsand Dries Verhoeven, amongst others.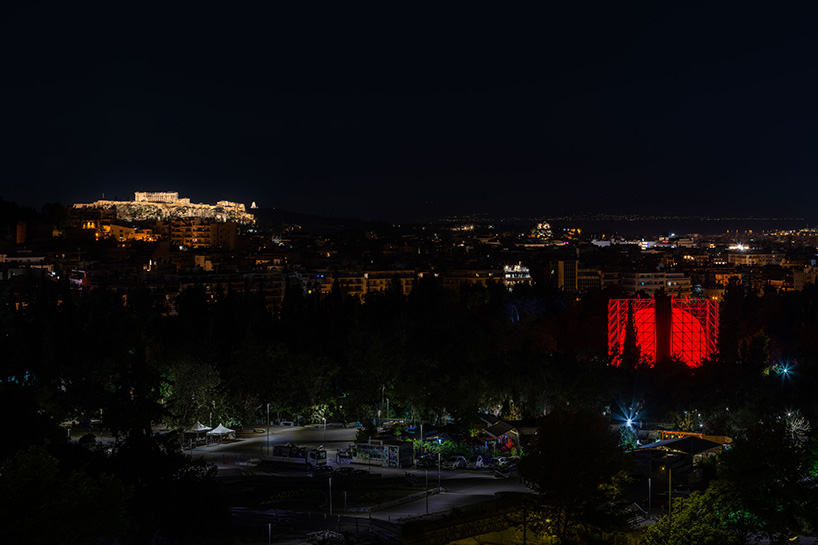 SpY is putting in "Divided" within the Pedion tou Areos park in Athens
all photographs of Ruben PB
A vivid metaphor for the neighborhood
Every a part of the set up is enclosed in a steel body manufactured from scaffolding much like these generally utilized in building. The work by city and public artist SpY serves as a vivid metaphor for the neighborhood, reflecting on the importance of the connection between the assorted people residing on planet Earth. The basic premise of the venture is that variations ought to be understood not as separation, however as complementarity. On this means, mutual rejection can be extra simply put aside, and the qualities of 1 ingredient will emphasize these of the opposite.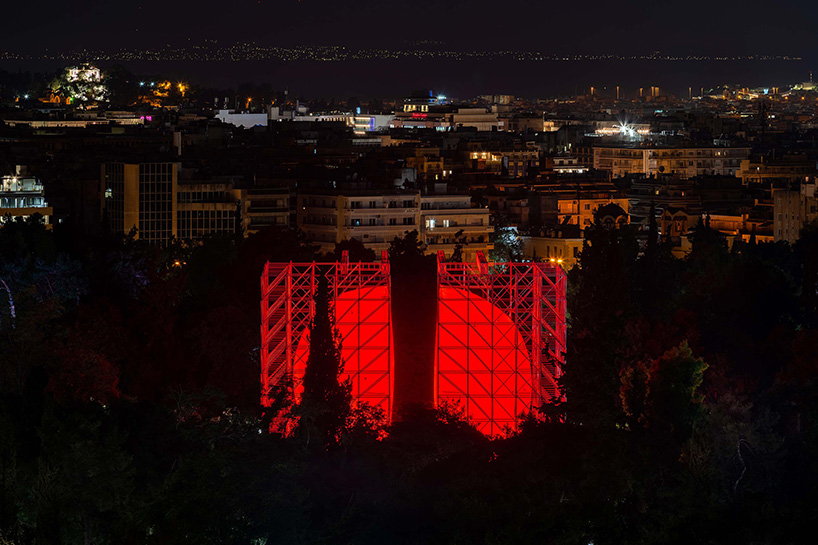 every a part of the set up is enclosed in a steel body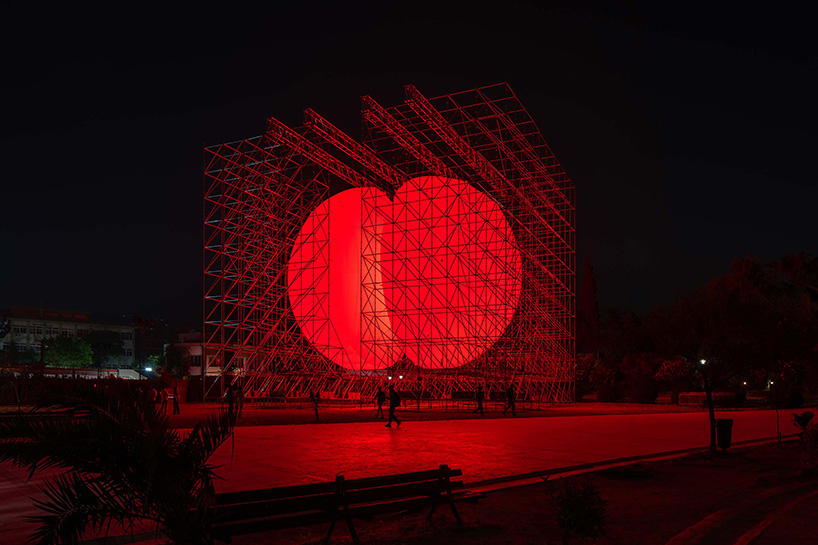 the set up serves as a luminous metaphor for the neighborhood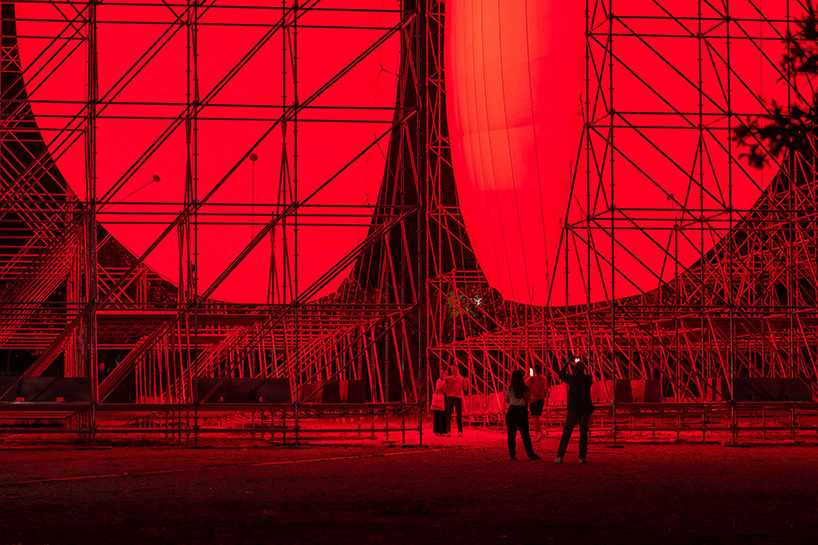 spectators can cross the house between the 2 sections, immersing themselves in a vivid hall