Monumental set up at a roundabout in Japan
Design studio Takao Shiotsuka workshop created a monumental set up that drips like paint through the use of coloured metal pipes and planted sculpture in a roundabout approach at Ajimu, US metropolis, Oita prefecture in Japan. The public artwork revolves across the theme of water, because the studio shares how the concept for the revolving set up got here from pictures of mountains mirrored in Oita's Ajimu Basin, which was as soon as a lake. Whereas drivers and drivers within the roundabout are suggested to not look immediately on the set up whereas driving, passengers and passers-by within the neighborhood can witness the metal pipes of varied lengths organized at equal intervals, with a number of the pipes coloured in pastel shades. Up shut, they appear like steady raindrops, however from afar, the mix of the unique colour of the metal pipe with the pastel ones creates the phantasm that the set up is floating.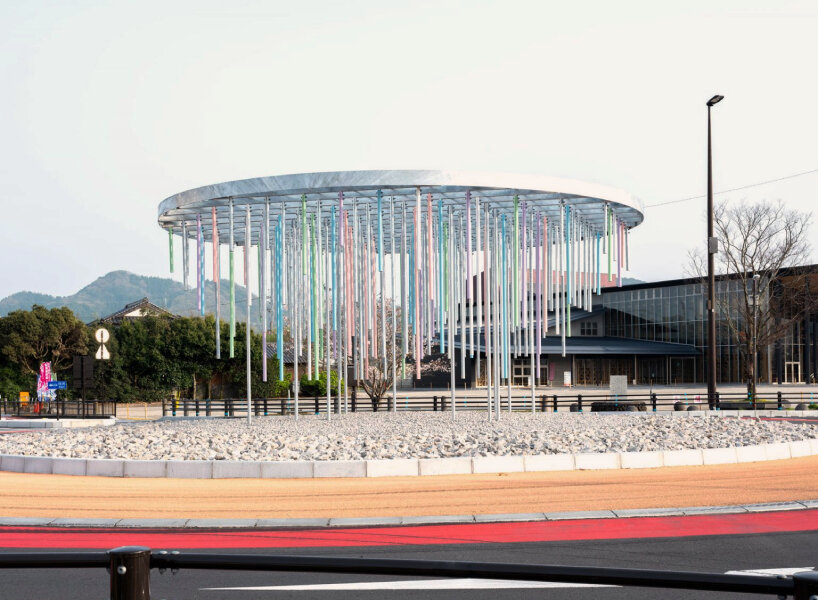 pictures courtesy of Takao Shiotsuka Atelier
Deception of visible notion
The design studio says it was meant to place the pipes in such methods to deceive visible notion and alter the looks of the set up relying on the particular person's viewing place. The method traces its type to the way in which water ripples when a stone is thrown throughout its floor to its mattress, disturbing the stillness of the photographs mirrored on its floor. When the viewer goes across the intersection to examine the monument, the statue-spirited set up seems to maneuver in sync with the particular person's motion, following them with out shifting from its place. Illusory pictures are emphasised, and the design studio's intention to remind the viewer how the circulation of water seems.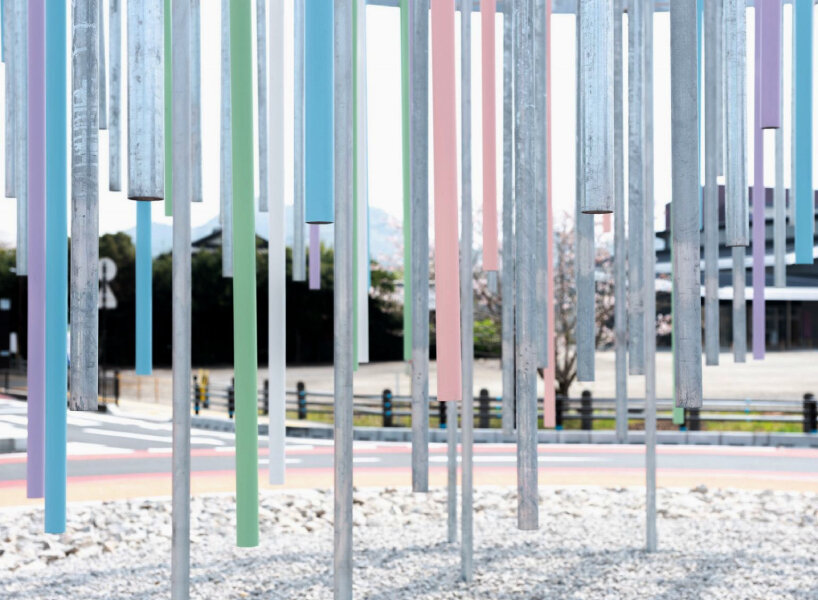 A roundabout set up by Takao Shiotsuka Atelier drips like paint by way of coloured metal pipes
Ajimu Symbolism and Tradition
The Japanese title of the set up is "盆の棚," which roughly interprets to "tray rack," and the net pictures that seem—when looking for the unique title—resemble a staircase with an object positioned at every step. Tray racks, against this, are stacks of collapsible containers anchored to a metal or plastic body. In some way, such ideas mirror the set up Takao Shiotsuka workshop made whereas stacking the coloured metal pipes in rows and columns, and the way in which the pipes grasp from the round grid-like shelf varieties the summary of the trellis of grapes grown at Ajimu, a possible providing for an altar. The studio writes that a number of the pipes are fabricated from strong wooden and attain the bottom to assist the monument, whereas for the colours, the pure parts that make up Ajimu are used as motifs with the pastel colours symbolizing the normal Ajimu tradition.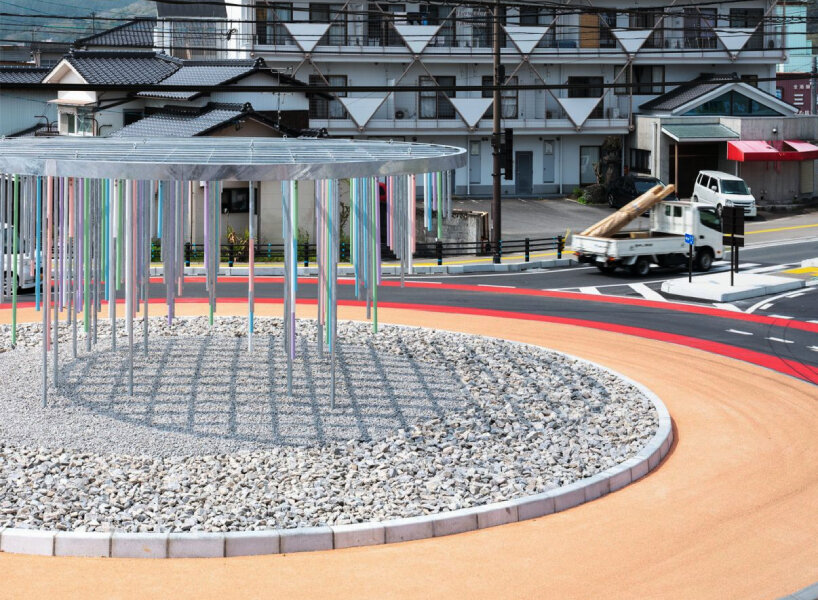 it appears just like the roundabout rig is floating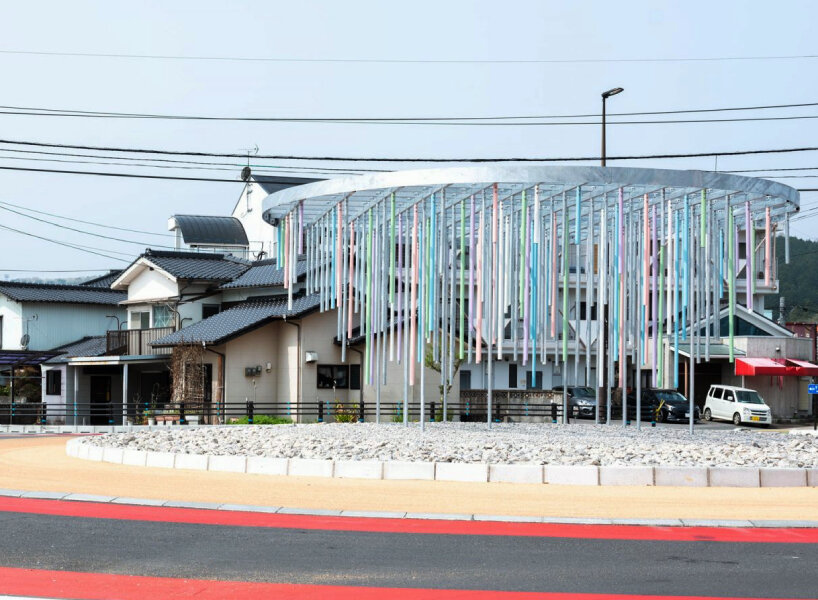 a view from this angle makes the roundabout set up mirror dripping paint